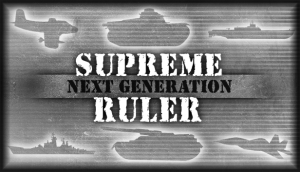 BattleGoat Studios are pleased to announce that work has begun on a new game in the Supreme Ruler series. While it does not yet have a proper title, we can share that it will build on the series as another earthbound, historical and near future geopolitical strategy game.
In truth, this was not a title we had planned for. The next goal we had set for ourselves was Galactic Ruler. However, the community support and encouragement could not be ignored. Our goal with the next Supreme Ruler title will be to identify the community requests that would fit best with our ongoing development of the BattleGoat engine and allow the series to be brought forward into the latest software technology.
For now the game remains in a design stage, much of the development will be impacted by design decisions made for Galactic Ruler, but we wanted to let the community know how much their enjoyment of the game has impacted us. We are very grateful for this new opportunity.
© BattleGoat Studios. Trademarks belong to their respective owners. All rights reserved.